A COLLABORATION IN ART, MATERIALS & ATTITUDE
---
The TJB Artist Series: James° × Schoph
For our latest artist series, we've teamed up with UK artist (and long-time friend) Schoph Schofield. Schoph came to prominence through snowboarding, and has done collaborations with brands including Volcom, Lib Tech and Vans. His aesthetic is drawn from music (mostly stoner rock) and more traditional techniques. We've wanted to work with Schoph for a while and are proud to collaborate with him on our latest artist series.
The Mind of Schoph Schofield.
His style can be dark and brooding, but this is contrasted by his use of bright colors. There's a clear energy in his art that reflects the action sports culture that he's been a foundational part of. His work has been exhibited globally, and Schoph travels often, splitting time between the UK and California. He works closely with legendary snowboarder Jamie Lynn on many projects, including a collaborative art project called 1910. Given a choice, he prefers Guinness and Motorhead.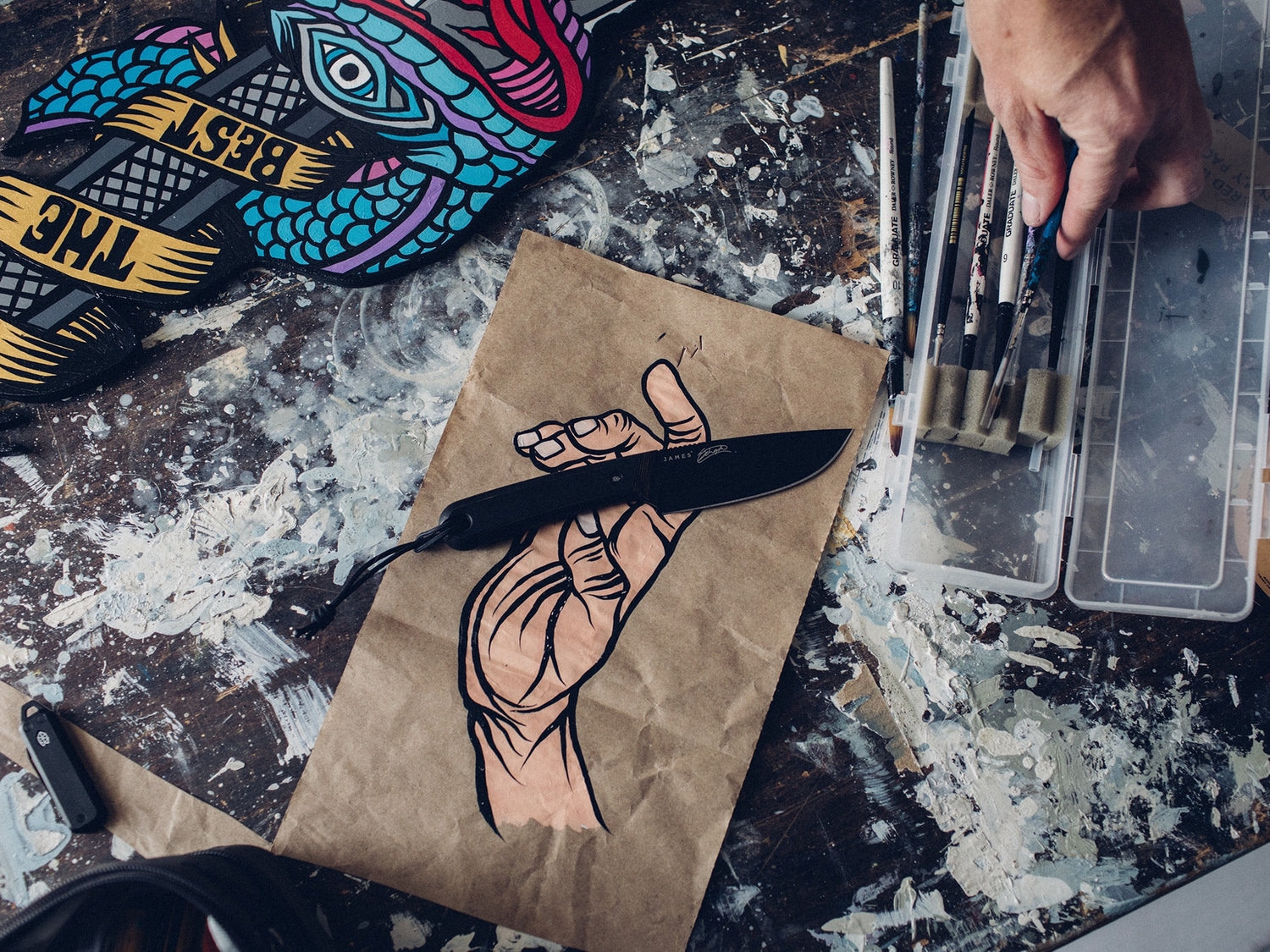 The Hell Gap.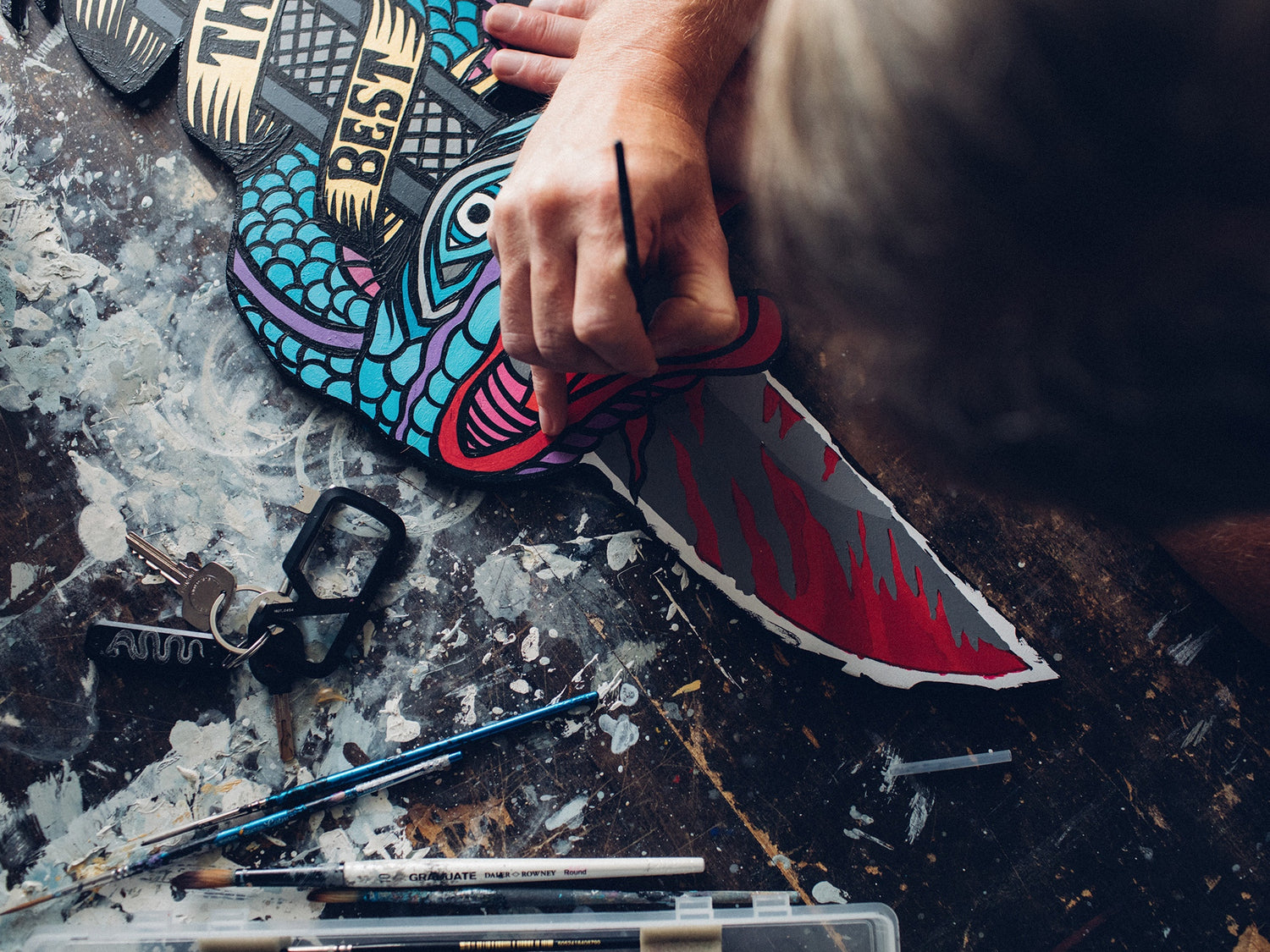 Tools for Life.
SCHOPH LIMITED EDITION ARTIST SERIES
---
Schoph's Daily Kit.
For our collaboration with Schoph we created a collection of his favorite TJB products, including the Hell Gap fixed-blade knife and the Elko; both feature exclusive artwork that Schoph created for this collaboration. We've also created a long-sleeve tee, and a limited edition, hand-signed and numbered poster.
The James° × Schoph Hell Gap
When we approached Schoph about this collaboration he was clear about what he wanted to work on: The Hell Gap. A fixed blade knife is a staple for him, and he wanted to make version that he would use on the daily. This version of the Hell Gap features distressed brass scales which give it some mass in hand; it's the first time that we've used brass in this way. We also created a full-grain leather sheath specifically for the collab that features Schoph's artwork and that can be attached to a belt. The TJB × Schoph Hell Gap is a limited-edition of 50 units.