A multi-purpose miniature cutting tool.
The Abbey is our smallest fixed-blade knife. It's designed to be kept within arms reach so that you'll have it handy throughout your day. We initially created the Abbey to open vinyl records, but it's been proven to be capable of much more than that. It's a great letter opener and will make quick work of those boxes piling up. The Abbey is right at home at your desk, on your turntable, or in your pack or bag. It will become the little blade that you depend on before you know it.

Product details

Fixed Blade

Made from a highly corrosion resistant stainless steel.

Safety Third

Top grain leather sheath included.

Analog Experiences Matter

Some things can never go digital.

UNIQUE INLAYS

Upcycled black vinyl LP record.
Technical specifications

Length

3.0" / 7.5 cm

Width

0.6" / 1.7 cm

Thickness

0.2" / 0.4 cm

Weight

0.6 oz

Blade Material

AR-RPM9

Handle

Black Vinyl Record

LANYARD

3MM PARACORD

Sheath

Embossed Leather

Designed In

Portland, Oregon

Made In

Yangjiang, China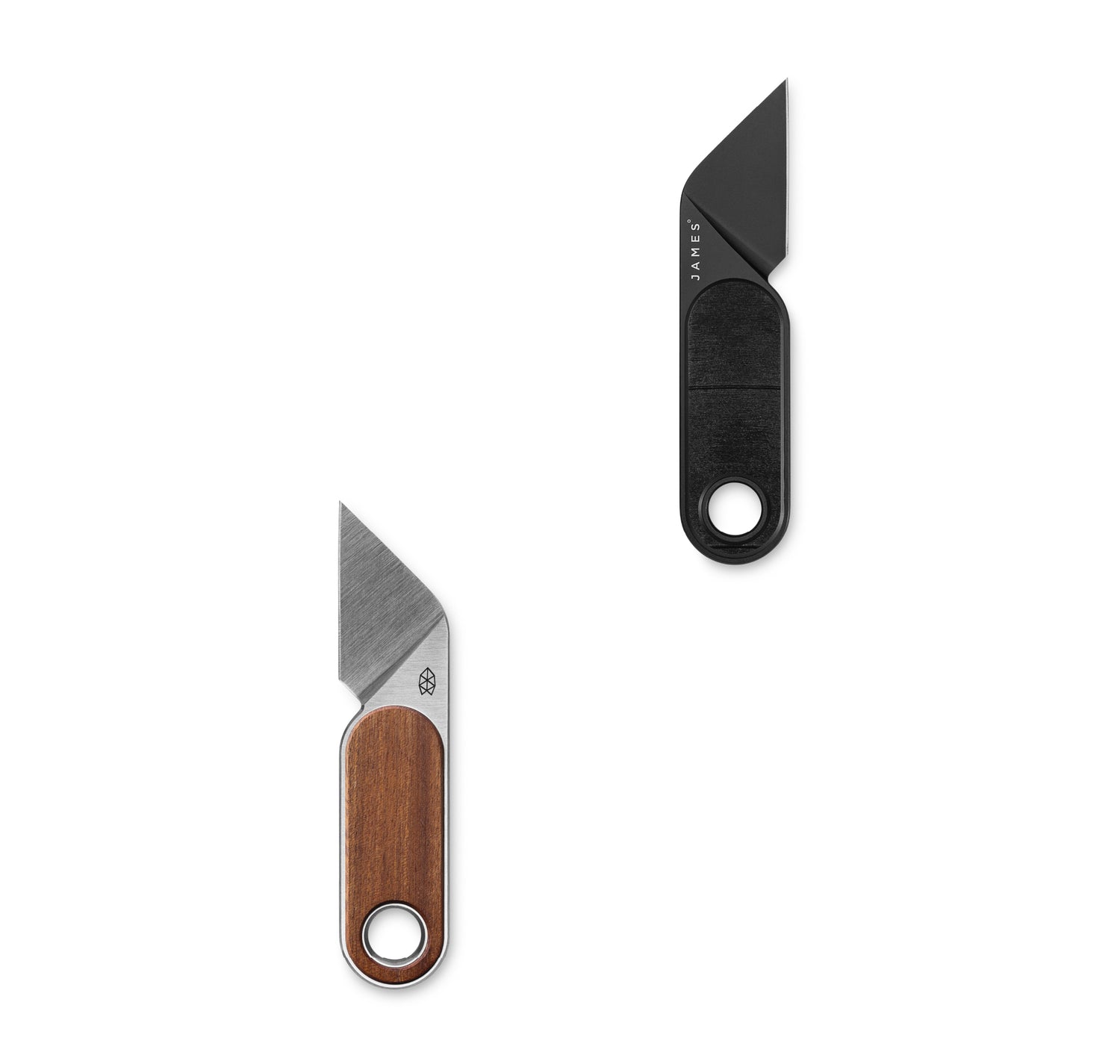 Upcycled Vinyl Inlay
Black PVD Coated
Rosewood Inlay
Brushed Stainless
Sometimes you just need a little fixed-blade.
A small, fixed blade can be exactly what you need to break down a box, open an envelope or unwrap a new twelve inch. The key is having it handy when you need it, and that's where The Abbey comes in. It's designed to be that little knife that you can easily keep on your desk, near your record set-up or in your purse or pack. if you aren't somebody who carries a standard pocket knife around, you'll be amazed at how often you reach for The Abbey throughout the course of a day.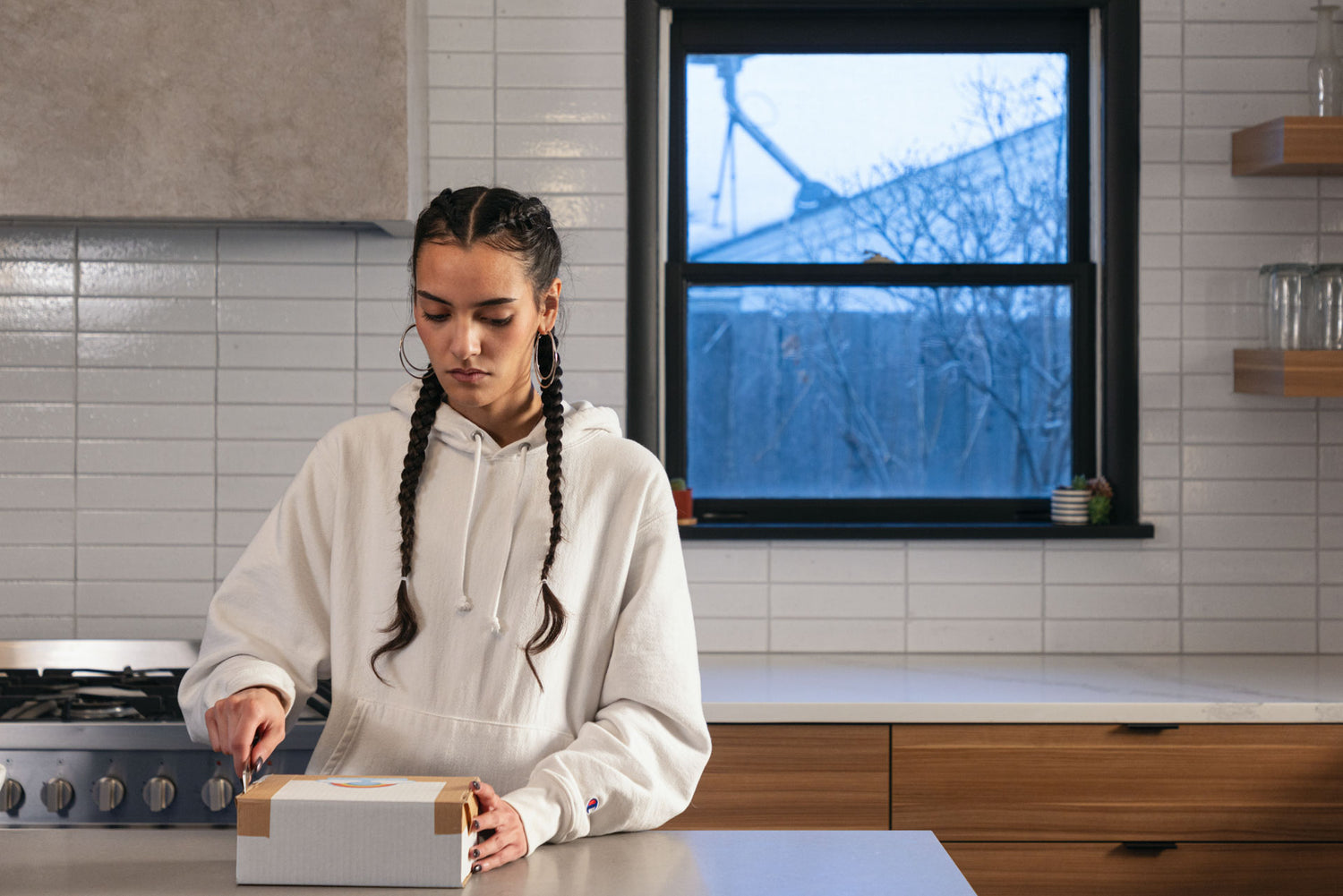 At Home in the Home.
Made with upcycled vinyl records.
The handle material on the Mystery Vinyl and Black + Black colorway is made from upcycled records. We work with a local record producer (like a company who actually makes the records) to get their rejects and seconds and then use a laser to cut out each individual handle. No two are the same.
Handy at the Desk.
The Abbey
See it in Action
Great little blade
This little thing is decedent quality and the leather sheath is an added bonus. It's easy to carry and is great for little chores. It's a little lighter than I thought it'd be.
the abbey
really liked the size and weight. very sharp edge also and very useful.
I recommend this product
AMAZED
I carry in my pocket everyday... Every time I take it out someone comments on it...
Just bought 2 more for myself and a friend